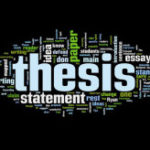 Tips to Write a Mesmerizing Thesis Statement in Half an Hour
Thesis statement is the cornerstone in the arch of your essay. As a matter of fact, the entire written assignment is based upon the argument that is the main claim made by the essay you develop in the body copy.
Any thesis must be consistent and strict-to-the point. As a rule, the key essay statement is given at the end of your introduction paragraph. It is presented by a sentence or two telling readers the main point of your essay. It shows that your paper is thoroughly researched, developed and backed up by applicable pieces of evidence.
Traditionally, students are advised to consider a thesis statement as an umbrella under which the rest of the essay contents fit.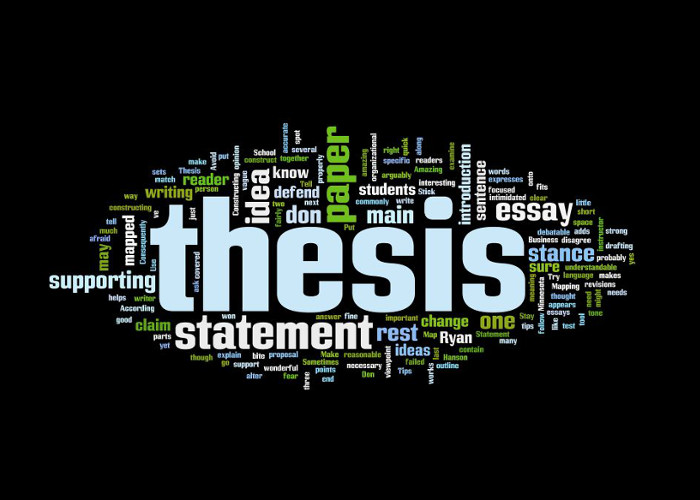 5 characteristic features of a thesis statement
1. Delivers the main statement of your essay.
2. Informs the audience how exactly you're going to develop the subject matter at hand.
3. Tells the audience how exactly the topic will be dwelled upon in the main body (also called an "essay roadmap").
4. Provides a way to understand the topic under analysis.
5. Welcomes the readers to dig into reading the next chapter of your essay.
Before writing a thesis
Producing a solid thesis statement isn't a thing done in a jiffy. A smart student spends hours of preparatory work to come finally up with a thesis idea that hits the target. Fetching a couple of variants of a thesis is a sign of you following into the right direction.
Before you think of a killer argument to base a key essay statement on, lots of preliminary activities take place. First and foremost, you have to read an assignment attentively and make sure you understand the topic at hand to the core.
Afterwards, the researching stage comes. Here you do your best to find out pieces of information relating to your topic that will be interesting for your readers to know. Finally, before presenting a winning thesis statement, you spend some time meditating on referential sources collected until a brilliant idea usually strikes you out of blue.

A self-check list to make sure your thesis statement gives gear
So, you've picked a thesis that is the most preferable in your opinion. What comes next? You have to make sure the statement does live up to thesis standards in the academic world.
Am I answering a question in the task well enough? A thesis with an argument that is out of line with a question in the assignment has to be fixed.
Would readers like to challenge or oppose my thesis? A thesis statement that isn't resonating with the audience might be a mere summary of a topic, not a claim.
Is my thesis specific enough? Vague milk-and-water statements have little chances to hook readers into reading your essay and engaging into any sort of discussion.
Does my thesis pass "So what?", "Why?", and "How?" tests? In case the answer is positive, you managed to connect the dots relating your statement to the body copy and conclusions.
Writing a thesis that leaves your readers captivated and restless until they read your essay till the very end is a small miracle, yet it can be mastered far quicker than you think. A good student can prepare a finely crafted and bullet-proof thesis under half an hour with a bit of subsequent polishing needed on the proofreading page.  Are you up for the challenge? Go for it!