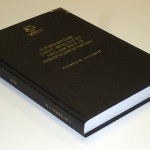 Thesis Title
Thesis Title Writing Tips For The Beginners
A glance at a thesis title will inform you what the bone of contention is about. A title must encapsulate in brief the core and scope of the study. This way, the researcher can be guided along the labyrinths of literary, scientific, or sociological investigations and discoveries. A dissertation head must not be confused with a title page. In fact, it is found on the title page! In academic parlance, the title page must contain the following information: The title of the work, the name of the person who did the thesis, and the course and number. The page is not complete if the date the thesis was submitted is absent, or if the professor's name is omitted. Of course the name of the school should be prominently displayed.
A dissertation lay-out for a title page will place it next behind the approval page. Yet at this point, the thesis title page will bear no numerals, it will be marked as i. This page must follow a designed format, whether it is MLA, APA, or PPA. If you take a look at the course of the study, it is set in all caps; the name of the student appears two spaces below the study. Two spaces after the name, the abbreviated degree appears. In correlation, the name of the school follows immediately after the degree. There is no space in-between. Credit is given to the adviser; his or her name settles below the name of the university or college. The entries for the title page will be centred between the prescribed margins.
Examples of dissertation papers reveal varied formatting requirements for different types of disciplines. The scientific theses title of a study will be verbose in style to capture the breadth and scope of the study. Still the title will be condensed until all lexical debris will be eliminated without altering the original thought. The name of the study adds to the smart packaging of the intellectual product. This is how important it is to the completed work.
Observe the heads for literary research papers. These are interesting reads by themselves. The titles must hook a casual reviewer's attention. One interesting paper name "Effective Feminine Wiles in the Plays of Shakespeare" may be interpreted as a reflection of sensitive social issues as seen from the different characters point of view. Titles can be intellectual teasers. Coined creatively and adroitly, titles speak well of the researcher's ability to grasp the enormity and significance of the entire study.
A thesis title for a scientific study may read like this: "The Ratio of Molecular Dispersion on Electro-Magnetic Conductors in Negative and Positive Fields". For a layman, the title may be insignificant, but for a science student, this may provide him important information without him having to go all the trouble of doing the experiments. Indeed a thesis titling is like a thumb print unique. Duplication is disastrous to one's academic career.