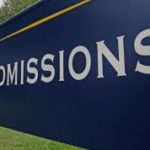 Application Essay
Writing an application essay can be no easy task. Just this small thing can be the very difference between the customer getting accepted into the college or not. Therefore, for you, as for the writer, it is vital to give it your best. And there is more to it than structuring your essay and having a perfect grammar.
Choosing a topic and having a fluent and coherent writing is the key to success, of course. With a little bit of planning you will be able to produce the application essay of the highest quality. Here are several tips you should keep in mind that might help you to accomplish this task:
First of all, the start. Be sure to have a great opening to your essay. You can choose to use the famous quote, saying, etc. The main point of this is to grab reader's attention, so that the person would definitely be interested in reading it further.
Do not use any templates. Try to be as individual, as possible. Remember, that your goal is to distinguish yourself from many other applicants. Your essay has got to have a personality, a tone, and you should strive to keep it individual till the last full stop.
If you are confident in your writing skills, you should try to be as controversial as possible. It is completely alright to touch the topic of politics, religion, etc, as long as you are careful and thoughtful about it. Being able to clearly express your thoughts and state your arguments on certain topics may give you sizeable advantage in comparison to other applicants.
Do all you can to avoid clichés. To put it simply, it can ruin everything, however well you may have started. Things like these show that you were too lazy to look for any comparisons or metaphors and have spent most of the time using bland and predictable writing devices. Needles to say, this may send your whole essay down the drain.
Make every word count. Don't forget that there is a limited amount of words you can work with, so you should never waste a single letter.
Not only should your every sentence be an integral part of your essay, but it should also be concise. The admission officer has to read hundreds of essays like yours and that is exactly why you do not want him to stop reading it midway.
Try to be as accurate, as possible. It means that you should check if your essay meets all criteria and is grammatically and stylistically correct. Also, you should always read it several times to make sure, everything makes sense and you didn't misspell someone's name by accident. Minor errors like these can make all the difference in the world.
And the last, but not least – time. Make sure to give yourself plenty of opportunity to produce the piece of work of high quality. It is a grave mistake to write an application essay overnight. Give your brain a chance not only to produce some great ideas, but also to revise them and to put everything on paper.
These are only few of many points that you should keep in mind when writing an application essay. Be individual, be smart, be creative and this piece of work will become something that may change customer's life for the better.