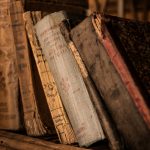 Requirements when applying for our economic writing jobs
Our company is a freelance writing platform that links customers seeking the help of professional writers. We offer online writing jobs economics to individuals interested in becoming writers for hire. If you hold academic certificated and looking to work in the comfort of your home, you can register with us. For years we provide clients with work the meets their standard that is why we are focused on hiring only skilled writers.
When you join our team, you will have the opportunity to explore a wide range of economics writing jobs and projects like writing economic reports, research projects, dissertations and also writing reports. We seek qualified writers with relevant qualifications and professional experience to take on economic writing jobs. Individual wanted for economics writing jobs should know fundamental principles in economics. The writer should also have excellent writing skills in English. They should also possess practical experience and research and analytical skills to write a proper economics paper.
As a professional economic writer, you should have the ability to present the ideas in a unique and clear manner. You should also be familiar with the basic referencing styles required to write a good paper.
Hiring writers for freelance economics writing jobs
Finding a job as a freelance writer can be devastating; however, our company makes it easy for individuals looking for jobs as economic writers. As long as you are interested and qualified for the position you can sign up to join our team of writers.
Fill out the application form. Provide us with personal details and your contact information. You will also be required to provide us with your resume and samples of your work. Give valid contact information like your phone number or email which will aloe us to contact you.
Proceed to take a test. Based on the instructions we provide you will take the paper and hand it back to us within the specified test period. The test you take will be a language proficiency test to test your mastery of the English language. You will also take an essay writing test to gauge your writing skills.
When you pass the test, we will get in touch with you through the contact details you gave us. We will confirm your registration and also some personal details.
You can now start working. Apply for orders, and you will be assigned orders that suit you. Work on more orders to improve your skills and also increase your level as a writer. After completing the order wait for customer approval
Once the customer has confirmed the work was done well your payment will be disbursed, and you will receive the cash on the payment date. Content work will help you build a loyal customer base and also referrals. Apply for writing jobs with us by visiting our website to access the application form.