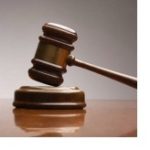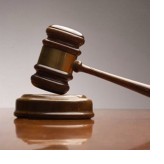 Disputed Order
Silence in the courtroom! The order is disputed
How are the disputes usually resolved? This question is essential for every writer, because one can never foresee all the possible reasons for disputes. But we all want to prevent disputes; so, here we go.
A person who places an order always knows what he or she would like to get for the money paid. Therefore, they have to make sure that they have given clear initial instructions and requirements to the writer who attempts completing the paper. When something goes not the way it has been expected, a customer wants "justice". Generally, there are two types of conflict situations depending on the outcome desired by the customer. They are the following:
A customer is not happy with the paper but the deadline allows for a revision.

After customers read through the paper, they might consider the essay as the one not following their demands or not being up to their expectations. As a possible outcome, the customer asks to change the writer.

A customer is not happy with the paper but the submission time is already due.

This suggests that your individual client might want some compensation for the mistakes made in the process of writing. The possible outcome is that the customer asks for reimbursement, refund of the money paid.
The thing is that usually such situations are the result of misunderstandings or the failure to comply with the responsibilities of each respective party. The customer may complain about:
"Borrowed content".

This is a very serious issue that encompasses a number of consequences that you already know about. Hint: pay attention to every line you write, especially when you put a reference after the sentence. Make sure you used double quotation marks if it is a quote, i.e. direct, word-to-word rendering of any researcher's intellectual property. Proper citing and referencing will guard you from being charged with plagiarism as a serious academic offense.

References.

This happens quite often. The main claim can be lack of sources cited or incorrect referencing style. Another problem might be the fact that not all sources are listed or referenced respectively. Hint: always double-check the style your customer requires the paper to be written in (MLA, APA, Harvard, Chicago, etc.). Do not forget to place a sufficient number of sources and cite all of them in the body of the paper.

Not following samples or instruction files.

Hint: never ignore or neglect the files uploaded. If you have any shadow of doubt, feel free to ask any question you want to guarantee that your final writing meets the customer's demands.

General instructions.

This option includes insufficient or at times over-exceeding word count. Additionally, writers might skip some necessary tables, graphs, charts, steps of calculations, diagrams, or sketches etc. Hint: the only advice is to double-check all instructions to make sure you have not forgotten any essential detail.

Basic requirements.

These include the use of academic style, proper terminology, and writing free of grammatical errors. Hint: working knowledge of English is a prerequisite skill of a freelance writer; therefore, you should have no problems because such a situation will not happen to you considering your expertise and professionalism.

Deadline.

Hint: customers usually do need a paper if the time's up and they cannot submit an essay anymore. It is one of your responsibilities to complete an order in a timely manner. So, if you're being late with uploading an assignment, it is much better if you negotiate a deadline extension with your customer.
The paper may also be disputed by writer. DO NOT forget that in order to protect the efforts of our writers, Academia-Research allows for writers to raise a dispute.
Orders disputed by the writers. Remember you can always ask company's admins to place an order on dispute for one of the following reasons:
The customer has uploaded new instruction files after you have delivered a completed paper.
Customer has introduced new readings to be used in the essay.
Revision instructions are drastically different from the original requirements.
In case when these situations take place, you are free to raise a dispute and let the competent departments decide on the matter at hand.
In conclusion, you might want to keep all these things in mind and always be very attentive to all the details that can lead to the undesired disputed order.