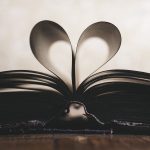 Expertise Secrets on How to Start Writing a Book Effectively
How do you start writing a book? How do you ensure your book writing experience is interesting? Most authors ask such questions as soon as they think of writing a book on a specific topic. Writing books or any other write-up can be difficult if you have inadequate skills of making it appealing to the reader. The beginning of the entire process matters a lot as it determines whether the reader will be attracted to read on or not. This is why you need to be careful with your introductory processes of writing a book.
Many people concentrate on the body of the book oblivious to the fact that the introduction is what determines if the reader would proceed to the next chapters of the text. Experts like our own advise authors to sharpen their skills in writing exceptional beginnings for their books. If you have no idea of how to make your book appealing, then trust the secret of our reliable authors: make great beginnings. If you want to learn how to start writing a book, you can rely on us to help you do it effectively. You could have excellent writing skills and a good command of grammar. They will help you if you recognize how to use them to make a wonderful start for the entire text.
Tips on How to Start Writing a Book Outline
Our experience in helping clients write books has made us equal to the task of making exceptional and unique write-ups. Our writers are competent in book writing, and customers always hire them to write the outline, the introduction or the entire book. Some of them also request individual help with the book writing skills, which our writers deliver easily.
A book outline is essential for any book writing exercise. If you want to have a fluid and simple experience in writing your book, then you should prioritize your outline writing. Having an outline is like a guide that tells you the direction of your journey. This is the first step of ensuring the journey is as smooth and enjoyable as possible. We do not deny the fact that writing books can be a difficult exercise. However, we know that having a proper outline makes your work manageable.
If you want to write a good outline:
Identify your main idea or concept for your book: establish the protagonist, antagonist, conflict, solution and everything you would need to highlight in your story.
Draft the major ideas for each book chapter or scene.
Explore the setting of your story or circumstance of your writing.
Write the entire outline, making it as broad as possible.
Condense your outline, eliminating anything that would be minute.
Actualize your outline by embarking on your first draft writing.
If writing outlines is a difficult task, just rely on experts from our platform to help you. With the importance a book outline offers an author, you cannot afford to take it lightly. Give it adequate attention and skill, as it will guide your entire writing process. You can hire one of our writers to help you do it as needed.
An Excellent Sample of an Outline for Writing a Book
Authors engage in different types of writing for their books. You may want to write fiction, book proposal, comic, and many other types of books. Most of them may take varied outlines for completing them. However, we will help you recognize a standard outline that many authors may use for their work.
Outlines play a significant role in the writing process. The fact that there are various types of outlines should help an author clarify the kind of books they want to write before making the right choice of the outline. Overall, the outline should entail an introduction and chapters to be included. The chapters should have a brief description of the content in each section. It also has the conclusion, to sum up what the author intended to communicate.
Fiction books include a description of the characters, their relationship with each other, and their role in the text. Apart from the few books that would require a certain type of outline, the general and standard outline contains the introduction and the description of chapters the writer desires to write in his or her book. It could be your first time to write a book, and you have no idea on how to make an outline perfectly. That should not stress you when we have expert writers with adequate skills and experience of writing the best outlines. Use our services; our writers can help you do it exceptionally.
Five Steps on How to Start Writing a Book
Whether you are a novice or an expert in writing books, you would need to plan and adhere to certain steps in writing process to make it easy and enjoyable. It could be difficult if you are uncertain of the type of writing you want. Our writers are experienced in writing books, but they adhere to certain steps that help them deliver quality writing. You can rely on our writers to walk with you the entire journey. We will share the five critical steps that authors should follow if they want to write quality books and make their writing easy.
'What is the first step in the writing process' is a common question that emanates from writers who are working on their first books. While many people may have varied answers to this question, experts would take a firm stand that writing takes a particular course that makes the entire process easier for the writer. If you want to know how to write good texts, then you can trust our five steps that facilitate the entire process.
The steps to writing a book efficiently include:
Commit to writing your book to completion within your set deadline
Commitment should be the step in writing that any writer prioritizes. Many people begin their book writing exercise expressing high passion and enthusiasm only to stop on the way due to exhaustion. A great freelance writer recognizes every challenge they might experience and commits to completing their writing despite the challenges. We always encourage clients to trust our writers with their books because of the commitment they have for any writing project.
Make a clear outline and plan of execution
Since an outline is a guide for the writing process, making it simple and precise can be of help. Take time to draft and refine your book outline depending on the content you ought to include in your book.
Research on every chapter or scene
Plotters can be good at researching on their book chapters before embarking on the actual process. Reading various books contained in the same genre with your intended book can help you understand how to make your piece of writing excellent. Identify and research every idea you want to write in every chapter.
Execute your plan adhering to your written outline
The execution process is the actual writing activity. After planning and drafting your outline, you need to write, creatively putting down every idea and researched content. With a clear outline and plan in place, you can be sure your writing will be manageable. However, if you feel incapacitated to do it, our expert writers can help you in this. We have the best team of experts, and you cannot doubt their expertise. Rely on us for attractive final copies of your book.
Revise, edit, and refine your final copy
The last steps of writing a book are often neglected or ignored by most writers. If you do not want your book to have many mistakes, typos, and other errors, then you should take the final stages seriously. Revising your book after writing will help you to make alterations that improve the quality of the text. It is often effective when a fresh eye does the last steps of writing. It makes it easy to note the errors made and correct them for perfection. Our writers know how to do this best.
Make the Process of Writing a Book Easy by Using Our Services
You can agree with us that writing a book with the due competence it deserves is not easy. You may make the final copy of your book subpar due to the poor writing skills that you may not have perfected. Don't risk making such a mistake; our expert writers are available to offer any help people may need with their journey of becoming book writers. The entire activity can be tedious and frustrating. A qualified and skilled writer can help you produce the best texts that you wouldn't have done on your own. With the experience we have in writing both fiction and non-fiction books, you can rely on our experts to make an exceptional and original write-up for you.